I've been a huge fan of coffee capsules for the last year or so. I actually decided to throw out my traditional coffee maker. But I'm still equally in love with Danesi, the coffee brand I told you about two years ago.
It's very hard to get it in the US. That's why when I was in Rome and spotted it in a store, I was completely willing to be late for my flight just so I could buy it. I was late, but they didn't take off without me. After two years, I'm finally reunited with my favorite coffee brand. There was just one problem. I bought it in coffee-bean-form and I no longer had my good old coffee maker with an in-built coffee grinder.
I didn't want to risk ruining the Danesi experience by pouring boiling water over it. I remembered about the 'moka pot' coffee maker somebody told me I should get.
I didn't hesitate. I bought the moka pot and a coffee grinder. I'm not stingy when I'm buying something I hope will serve me a long time, so I spent a bit more money that I would have spent on a classic coffee maker. Whatever! I'm willing to pay extra for a good vibe. And the moka pot's got it!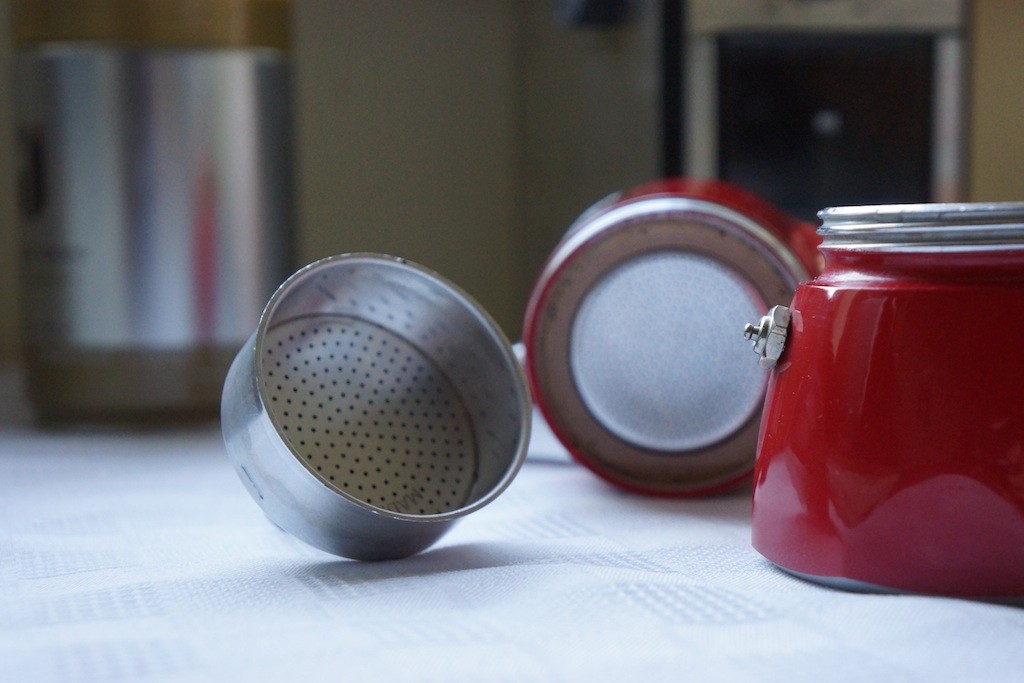 This coffee maker consists of three parts. From the left – the container for ground coffee, the container where the coffee will end up thanks to the pressure and finally the water container you need to heat up to produce steam.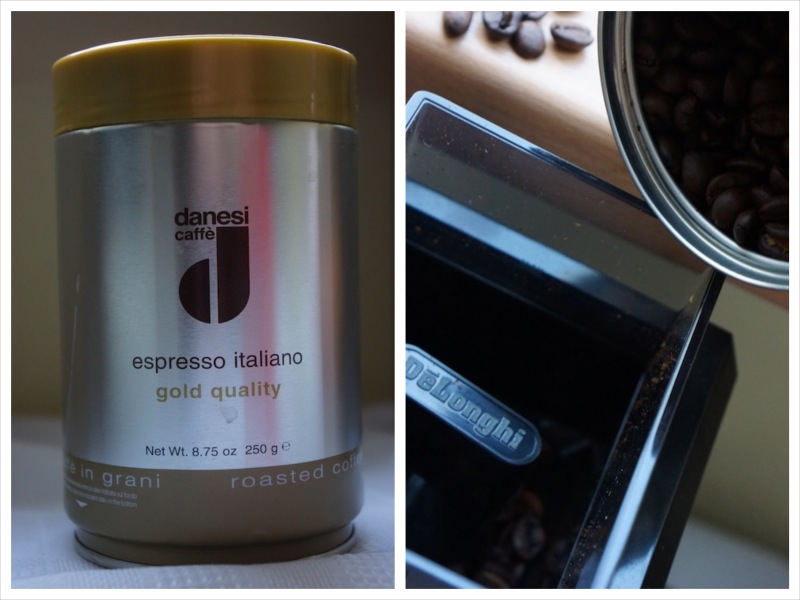 I first wrote about Danesi coffee in July 2011 when my friend decided to send me three cans of it. I first tasted it in a small Egyptian cafe I went to every morning to write my blog, as it was the only one with a wifi connection. I only managed to find it twice since then. Both times in Rome, two weeks ago and two years ago.
I chose the Delonghi grinder. I'm no expert. I just wanted to be able to adjust the grinding size. This one can do it and I love it for that.
Subsequently, you need to put it on low heat. The steaming water travels upwards through the ground coffee and continues its journey to the top through a tiny hole. The ritual lasts about 8 minutes.
[full_size]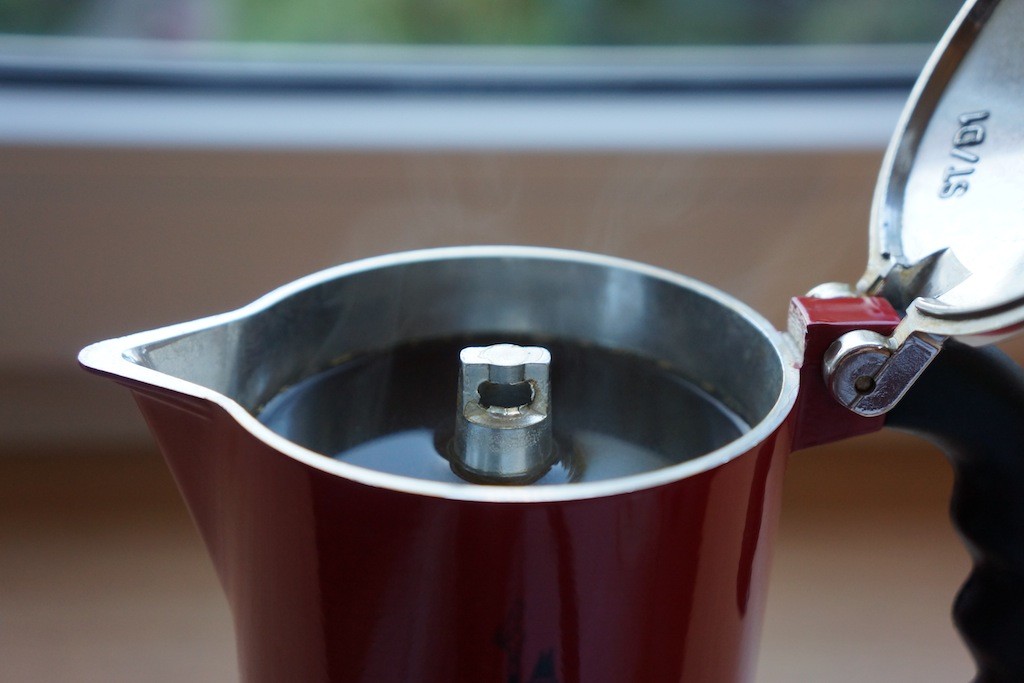 [/full_size]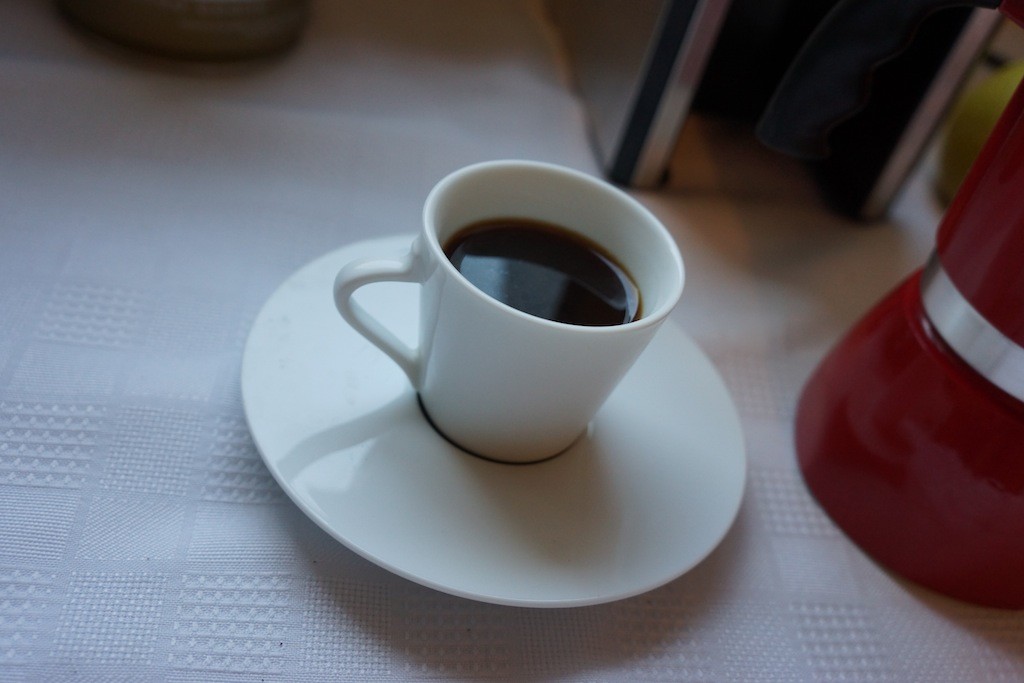 The only shortcoming of the moka pot is that it only makes black coffee, but that doesn't matter. Danesi doesn't have the same exact taste I remember, though it's still good. I'll probably go back to a traditional coffee maker one day, but I'm not in a hurry. The Nespresso is still my favorite, but I start my day with the moka pot. It's not expensive, you can probably get one for around 20 dollars. It's a good gift for any coffee lover and the cheapest way to start drinking good coffee.
Fanpage: