My vacation is nearing to its end. Time to review the hotel. As you probably expected, I'm full of praise.
The travel agency
I booked my holiday through the German Meier's Weltreisen agency. I don't really know how to rate them. I don't need a nanny. Dropping me off at the hotel is good enough for me. But if you're the type of traveller who needs or expects to be taken care of during your stay, this is not the agency for you. Nobody even bothered to welcome me at the hotel. You have to really keep track of the departure dates, because the resident (Hector something) doesn't care. It's not a dealbreaker for me, but then again I can't truly recommend this agency, especially if you're not well-versed in international travel. And I truly advise against using this agency if you don't know any foreign languages.
A two-week-long holiday costs 2500 euro, but the prices fluctuate. I was traveling in the cheapest possible period. 
The hotel
The Melia Caribe Tropical hotel is situated in the Punta Cana region in the Dominican Republic, a small island shared with Haiti.
There's no big hotels being built in this region, because they'd constantly be blown away by hurricanes. That's why you can't rate them in the beautiful/ugly category. You're better off reviewing them through the small/big and the in-good-shape/dilapidated lenses. The reception is located in a shed. You can't book a classic room in this hotel, which is constituted by small bungalows, each of which consists of a few rooms. Size-wise, this is the best hotel I've ever stayed in. The only other one that comes close to it is the Sandos Caracol in Mexico (Yucatán), where the hotel area was quite large as well. So far, when it comes to strolls around the hotel, the Egyptian Club Faraana has a special place in my heart, but it will surely be dethroned by the Melia. Beautiful alleys, pristine grounds, total silence, a calm atmosphere and complete safety. I could go on and on forever. I haven't walked this much in weeks.
The vibe
Perfect. I felt like I was reliving my Mexico days. Only in these two places did I manage to fall asleep before 11pm with no insomnia issues. The weather was perfect, obviously, even though I stayed there during their coldest month. The temperature never dropped below 26 degrees during the day and 20 during the night, so I didn't have to pack a single long sleeve item. It's quite humid, which I consider a plus. Rain is a common occurrence, but it's the good kind of rain – short, warm and pleasant. Only once did it keep raining for hours.
The rooms
Well, I have to differentiate between the rooms for the normals and the rooms for people who paid extra. The first group is a lot more common. Their quarters are smaller and located further away from the main beach. The second group has two showers and a jacuzzi per apartment and their bungalows are situated right by the sea. Also, they have their private beach as well as a few other comforts I will describe in a separate blog note. The rooms aren't drop-dead gorgeous but they're comfortable. The beds are perfect. The fridges are small and inconvenient, but they generate a hell of a frost. The balconies are rather poor: they're small and dark, as most of the buildings are surrounded by palms. Most of my readers will consider that a plus. I'd rather have a view of the garden than of these decaying yellow leaves, but whatever. Each room has a television with a subscription to a package with my beloved CNN. To sum it up: if you opt for the more expensive room, you don't have anything to worry about.
The fee you pay for the higher standard varies. Get ready to negotiate. My neighbors paid 1000 dollars. I was initially asked for $700, but the usual "I'm a blogger/I'm connected/I'll tell on you!" strategy was enough to drive that price down to $500 for a two-week stay.
That's why there's no point using the services of the German travel agency offering the junior suite rooms. You won't end up staying in them anyway.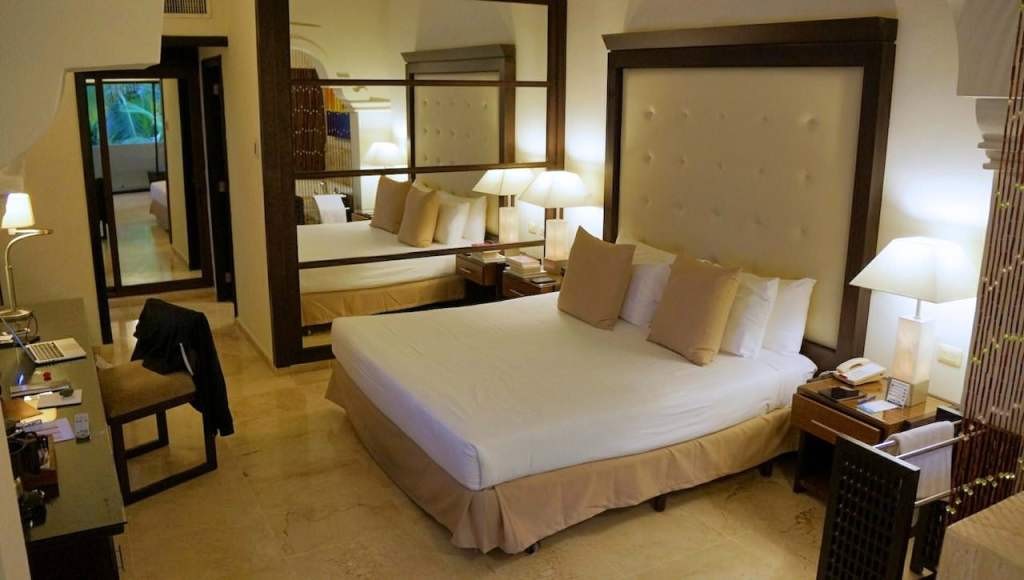 [full_size]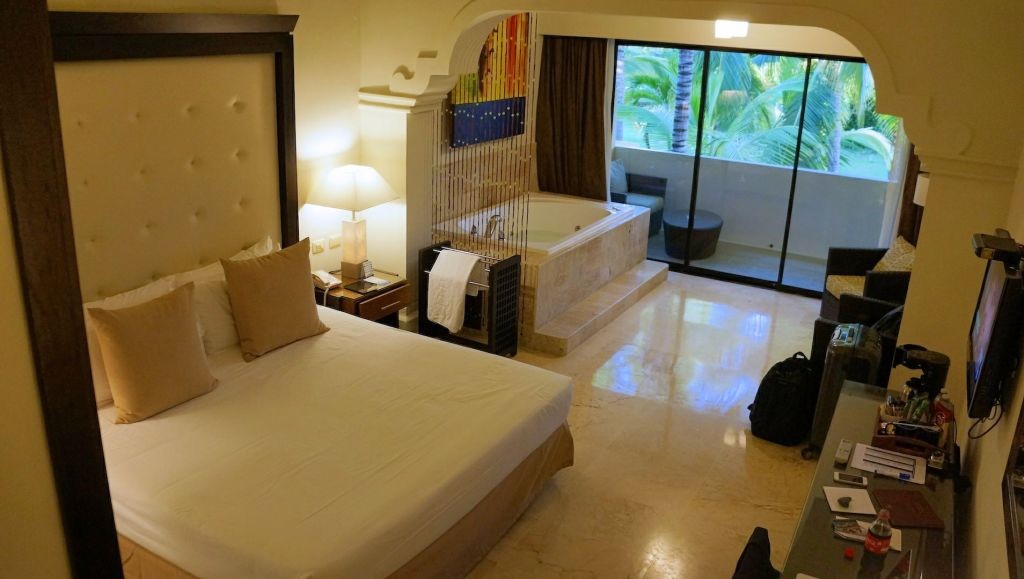 [/full_size]
The service
Lovely, if slightly annoying. I was really getting pissed off at them for talking to me (or talking at me) and asking how I was doing during every interaction and every meal. In Spanish, of course. Were they trying to be spiteful, were they instructed to do so by some braindead hotel management worker? Who knows. Isn't it logical that when they see a guest who doesn't look particularly Latino they should assume he prefers to interact in English? By the second week I was exhausted with constantly having to say "ingles pleasssse", so I just stopped responding to them.
The staff doesn't stick their hands out for a tip, but they tend to be really sluggish in the restaurants. Like they wanted you to wake them up with a few dollars. On many occasions I managed to finish my meal even before the drink I had ordered long before managed to arrive. The maids are pleasant, but not thorough. I conducted my M&M's test and carefully placed single pieces of the candy in various corners of the room. All of them remained untouched for three days. I had to pick them up myself. Also, when I was moving in, I was greeted by a poorly cleaned toilet bowl.
There's no rules as to the tip you have to leave the staff. I usually hovered between 3 and 6 dollars.
Safety
Security workers are all over the place, but they try to blend into the background. Once I took my first walk around the hotel, partly to see how many of them patrol the grounds, I realized that I was being watched no matter where I went. The beach is wide and full of hotels. You can walk the beach for hours and feel completely safe. In this aspect, the hotel exceeded my expectations.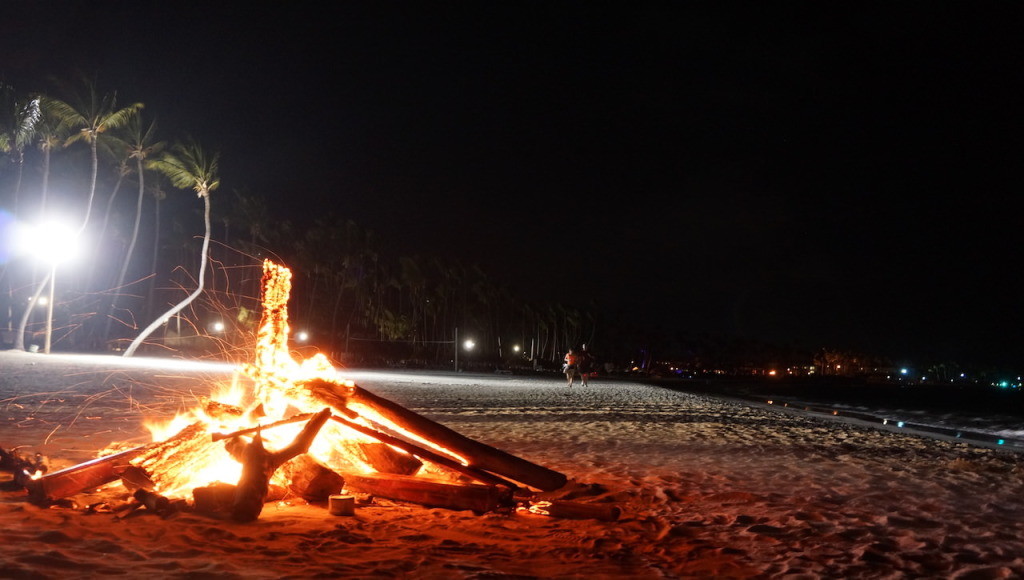 [full_size]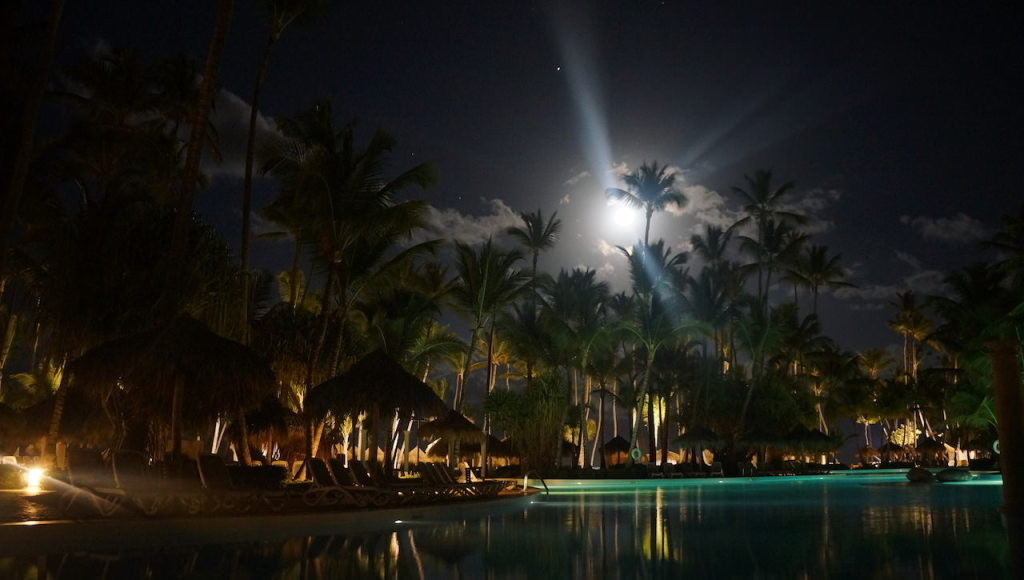 [/full_size]
The beach
Best one I've ever been to. Paradise. Sure, the water gets a bit cloudy and there's no coral reef, but these are the only disadvantages. The palms growing out of the sand are just gorgeous, especially at night when they are illuminated by bright lamps. From now on, I'm making a vow to only stay at hotels which have not been built on cliffs. Cliffs look good on pictures but are highly impractical. This beach isn't messed up by the tides, there's not a bug in sight, the sand is quite white. It's almost perfect.
[full_size]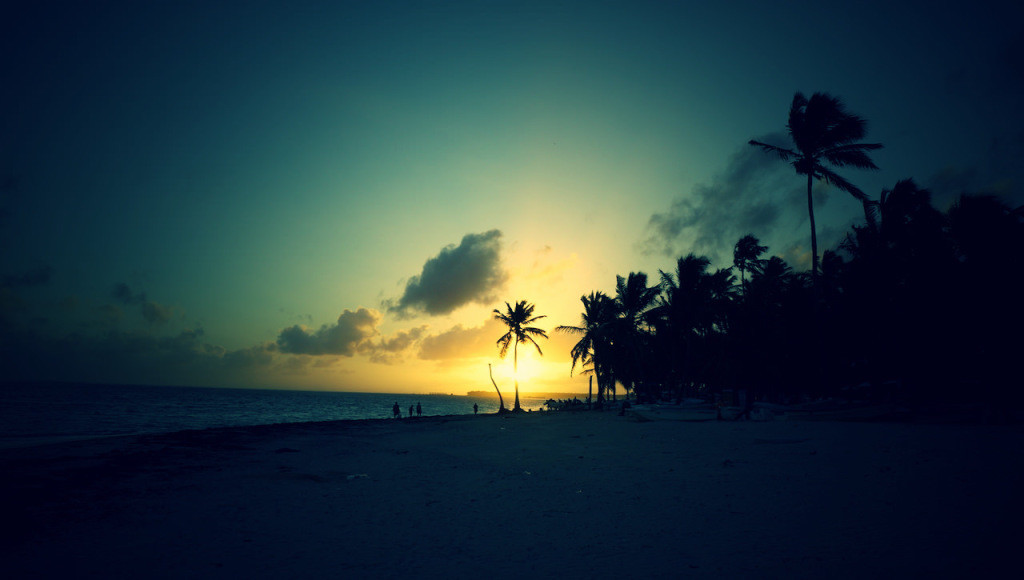 [/full_size]
The entertainment
There's fun, games, sports, golf and a casino. If you get bored with lying around, you can definitely find something to do. Perfect.
Furthermore, there's travel agencies in the hotel offering very expensive trips. They must be some of the priciest agency in the world, demanding well over $100 for a boat cruise that lasts a few hours. The prices are the same outside the hotel, unfortunately. Seems like a few of these agencies have a grip on the entire market. In order to visit an island, go to a safari or swim down the river Chuck Norris once swam down (seriously, that's how they advertise it), you need to shell out a few hundred dollars. If you refuse to pay, then, well, have a great time back at the hotel. There's nothing else to do in the area.
Beauties
I love a good sauna. That's why I went to the hotel sauna on my very first day. It's small, but perfectly heated. After your session, you can jump into the pool or a hot jacuzzi. I made that place my sanctuary because it was usually empty. I can't say a lot of good things about the masseuses, though. I tried out three types of massages, the names of which I can no longer recall. The ladies are super nice, but they have no strength whatsoever in their hands. The massages take place in small, poorly lit rooms and the whole thing just doesn't seem professional. They just kind of improvise. I've been looking for a good face massage for four years now. One that could hold a candle to the one I received in Thailand, after which I felt like my body ended at my neck.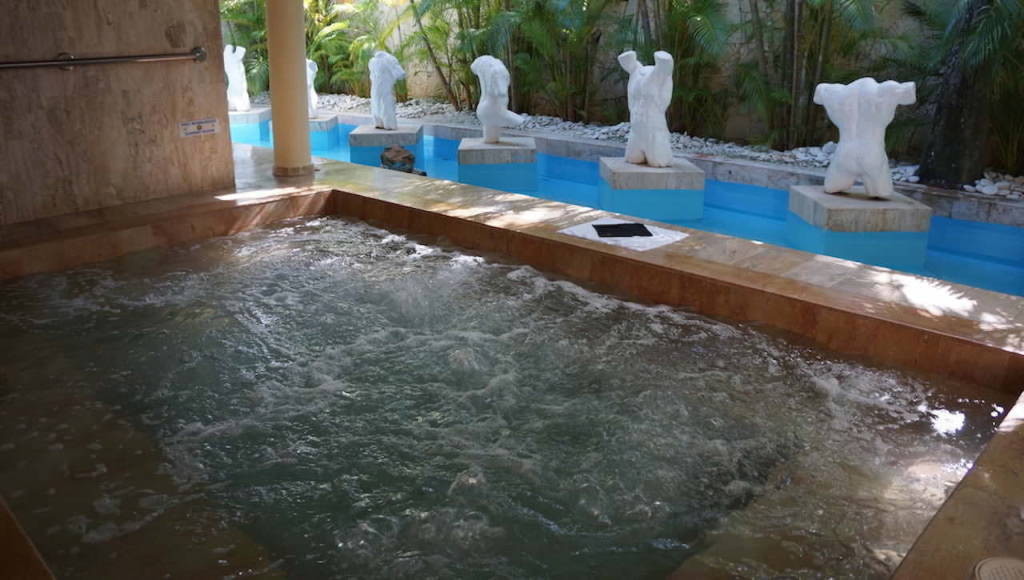 Catering
Around 10 restaurants, most of which offer meals from the menu, which raises the rating by at least a grade. Terrific breakfasts, great snack bars, hugely diverse lunch and dinner offers. Each restaurant lets you choose between getting your meal at the buffet or waiting for the chef to prepare you your very own shrimp, calamari and all that other weird stuff. I'd give this hotel the perfect score for catering, but I have to deduct some points. The desserts were rather poor, the meals had little or no seasoning and none of the meals were as tasty as they were beautiful. All of them lacked a certain quality. Still, I'll always fondly recall the wide selection of world cuisine I could choose from during every meal.
For an additional fee, the hotel also offered Japanese cuisine. I didn't take advantage of that offer. One could easily create his own sushi from the things offered at the buffet table (really!)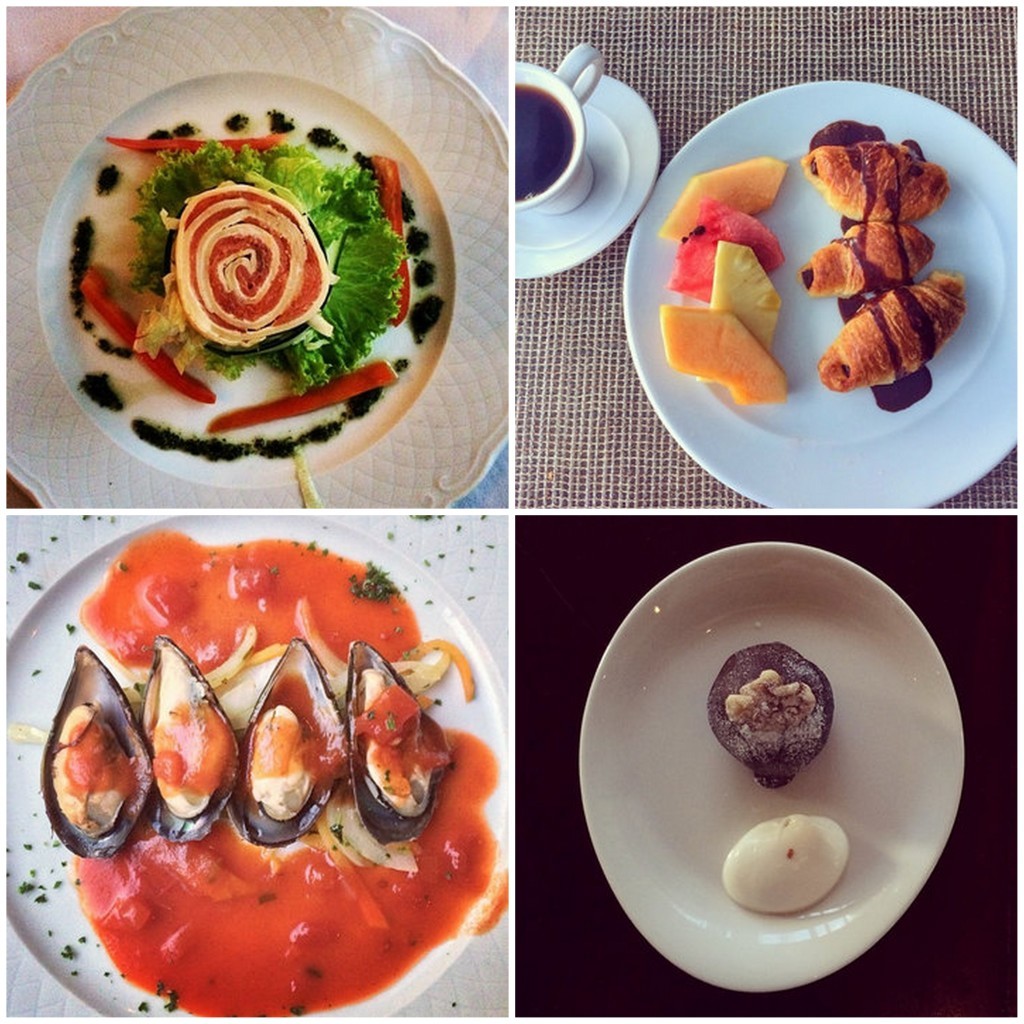 Any disadvantages?
Not really. A beautiful and huge area, great animals, a wonderful beach, nearly perfect food, pleasant people. This hotel does not have a single trait that would disqualify it in my eyes. Nothing to be wary of. It's great. I forgot to mention that it's divided into a few sections, each of which have their own reception, restaurants, swimming pools, bars, etc. Even though I walked a few kilometers each night, I still didn't see the whole area and I still don't have the map memorized. One time I got so lost I didn't realize I was standing 10 meters from my own room.
The verdict
All things considered, this is, without a doubt, a very good hotel. It would be perfect if the rooms were slightly better decorated, if the food was a bit tastier, the sea a bit clearer, the area a bit more interesting (there's nothing in the neighborhood except for a supermarket), the internet connection a bit faster and the SPA offer a bit more extensive. Or maybe I'm just nitpicking? Maybe this hotel is actually perfect? Probably.
I'm lowering the grade as I'm pretty sure that most of my readers will decide against paying an extra fee for a better room (and that doesn't surprise me, as that fee is quite large, especially for a family), which is why they won't have access to some of the things I mentioned. Nevertheless, I'm sure that the Melia Caribe Tropical will be a wonderful holiday destination for everybody who stays there.
Fanpage: