Riding the elevator with my neighbor this morning, I was informed that today was going to be the hottest day of the year and I shouldn't stay in the sun for too long. That's a typical American thing. They don't feel safe when it's too hot outside. They don't feel safe when it's too cold, either. And when a thunderstorm is about to go off, they suddenly remember they are afraid of the rain. They don't feel safe when it rains. When somebody farts on the subway, they immediately think that it's a biological attack. The average American's favorite state of affairs is the nothing-is-going-on state. But when nothing actually is going on, their mind eventually goes to: 'brace yourself. It's always calm before the storm…'
Armed with liquids, sunscreen and a single cookie, I departed for the faraway Flushing Meadows to, once again, take part in one of the four biggest tennis events in the world. US Open is not my favorite tournament, I much prefer the Parisian Slam, but I could never miss an opportunity to go see a game of this format. Especially since I went to the final last year and made the following promise on this very blog:
"Mark my words – I will never go to the US Open final until I manage to get the executive box tickets. I'm serious."
I'm glad I kept my word. I won't be going to the US Open final this year, since I simply couldn't afford said tickets. What a trustworthy guy I am!
Nevertheless, I felt I deserved some executive tickets for the other games, so I purchased them, not yet realizing what a sucker move that was. But first things first.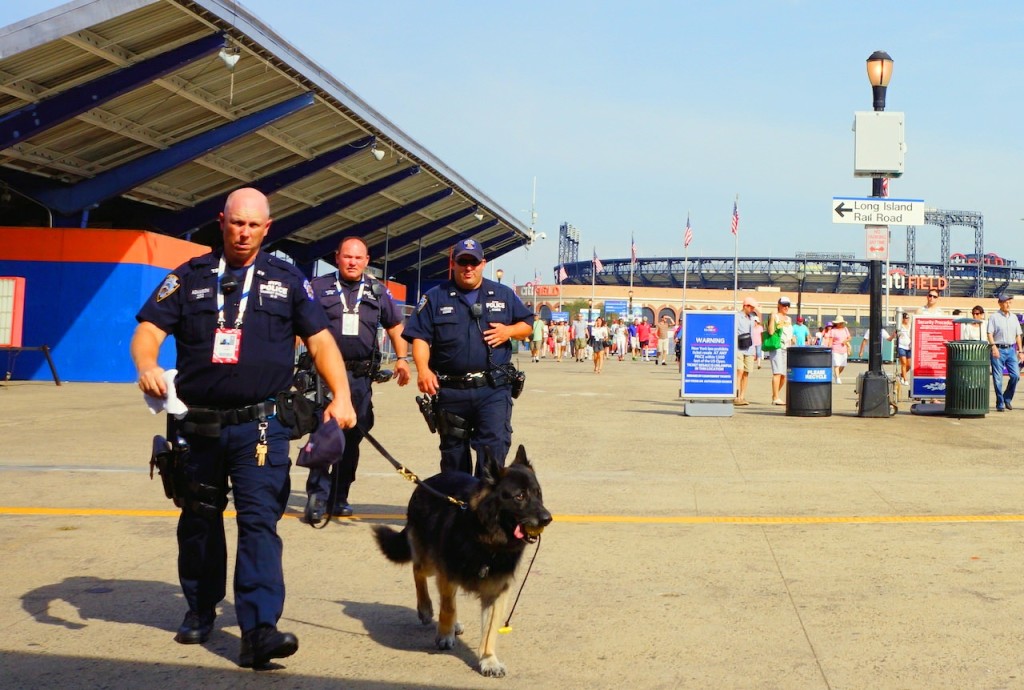 Annoyed about my seat as well as the fact I was watching some anonymous doubles players even though the Williams sisters are scheduled to play on the second court any moment now, I asked myself a simple question. What would my buddy Andy do? Five seconds later, I was heading towards the second court. The entrance is big – there's about a dozen ticket gates, all guarded by ticket inspectors. I knew they wouldn't let me in, since I purchased tickets for the other court, where absolutely nothing was going on, so I decided to do what anybody else in my position would do. I waited for the right moment. After a while, the inspector left his post to help a woman on a wheelchair get through the gate. I strolled straight past the barrier like I owned the goddamn place. Not looking back, I arrived at the promenade and quietly sat down on an unoccupied chair by the court.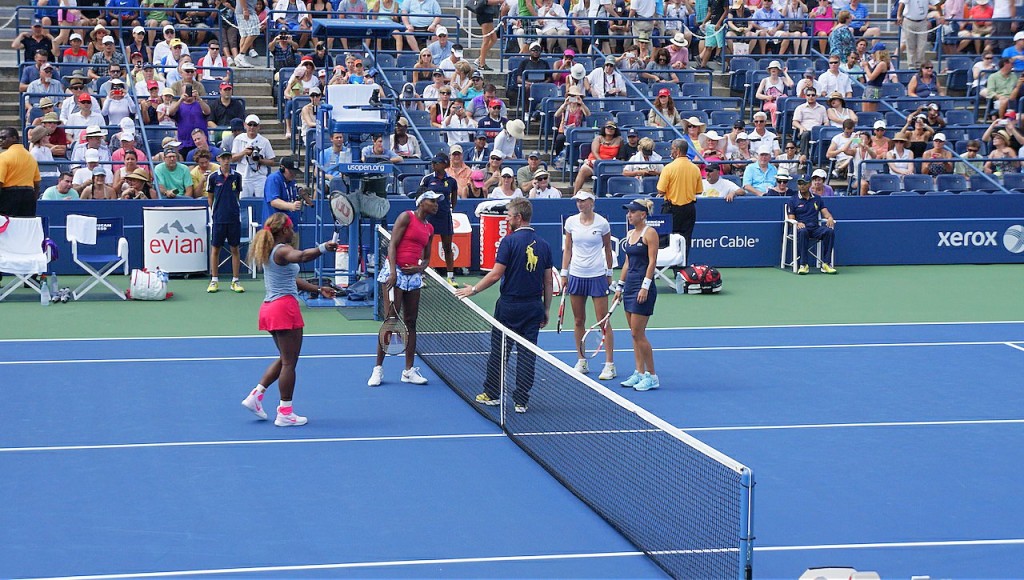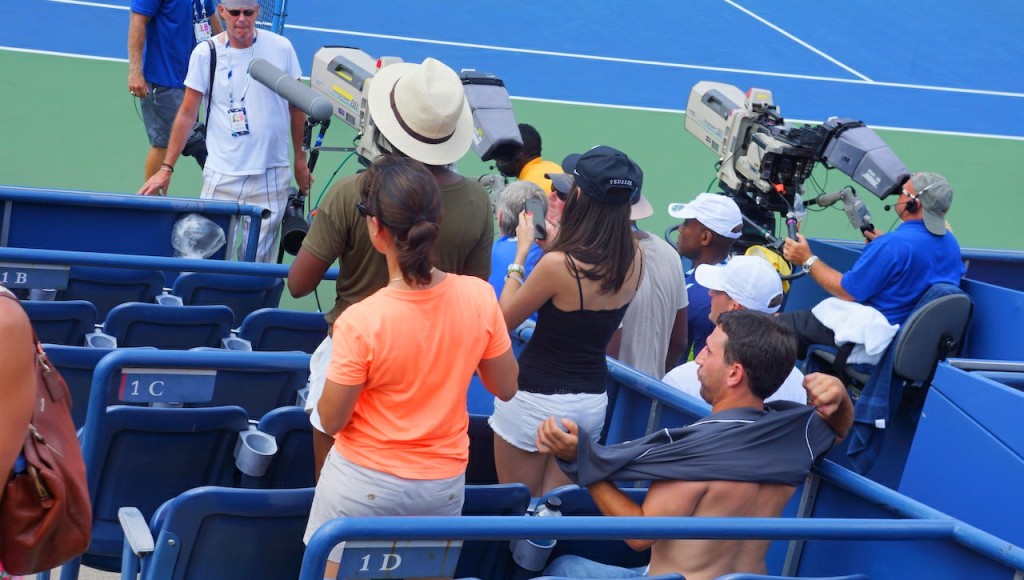 [full_size] [/full_size]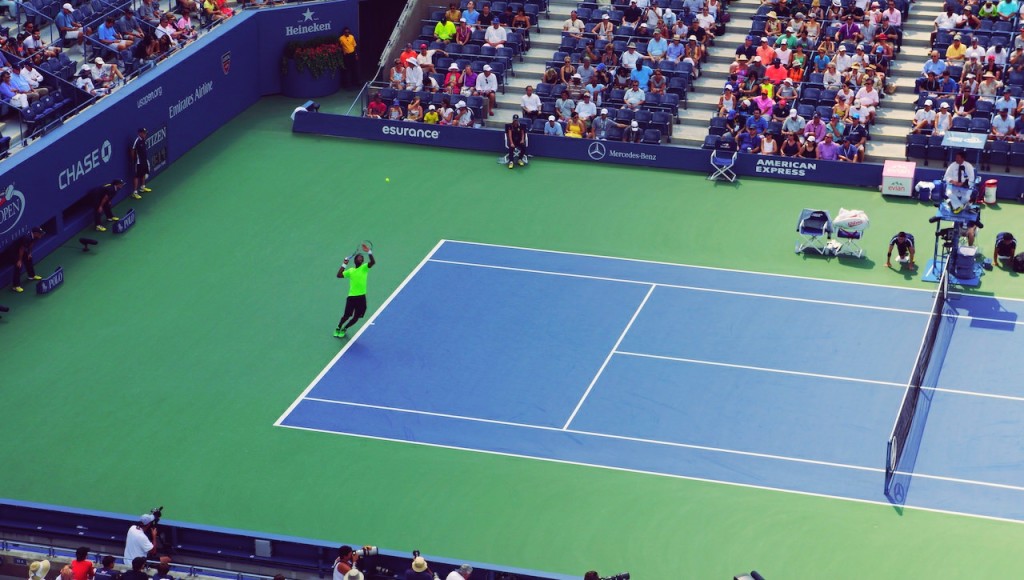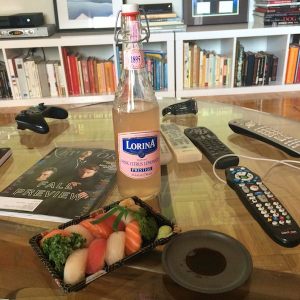 I almost managed to catch Roger Federer's match, scheduled for 7pm. He was the only tennis player I really wanted to see play live. I approach a steward who looked really bored with the event and kind of disappointed with his life. He told me that if I really want to stay, I could give it a shot, because while they are supposed to make the people with the Day Session tickets leave, they actually don't interrogate every person that stays inside the venue. So, with a little bit of luck, I could stay until night time and see all the remaining matches.
However, I chose not to, since I was tired already and I'd have to wait a few more hours to get what I want. I'll witness Roger playing some other time. From what I understand, he's not retiring yet, even though he's not going to win the final on Monday. I cursed him a few months back, proclaiming that he wasn't going to win a Grand Slam tournament ever again. It's a punishment for the way he's been disappointing me these last few years.
I'm tempted to search for a cheap ticket for the Final online, but I think I need to chill out with the spending spree and start learning to save money. What if Apple suddenly releases a new iPhone I could cue up for and spend my last dollars on?
Today, I'm treating myself to a bit of laziness. It's morning as I'm writing this and I'm noshing on some great sushi straight from a supermarket fridge, wondering where I should go to today. I'll probably just leave the house, go straight ahead and, before I manage to find out where I am, discover that it's getting dark already.
Fanpage: