Today, we're keeping things sweet, quick, colorful and caloric. Just how we like it, though we know we shouldn't.
You can find a lot of unhealthy food in NYC. Me, I'm a sucker for sweets. That's why every day I try to eat enough of them to promise myself: "starting tomorrow, you're going on a diet" every single evening.
I bought myself a bathroom scale a few days ago. You probably saw it if you subscribe to my private profile. Fortunately, like the scale, my weight stays in the same exact spot. I probably owe that to the many, many miles I walk and run through Manhattan on a daily basis.
I tend to discover a lot of interesting spots on my walks. Today, I'll focus on the most interesting ones. There wasn't that many of them, but then again I'm a fussy kind of fella.

It's said to be one of the best cupcake places in town. A simple red booth in Soho. Barely noticeable. I already had their cupcakes a year ago. They're still delicious, but not as good as I remembered.
By the way, are you familiar with the proper technique of eating a cupcake? Technically, you're supposed to rip off the bottom and stick it on the top, turning the thing into a sandwich of sorts. There's no way I'm doing that.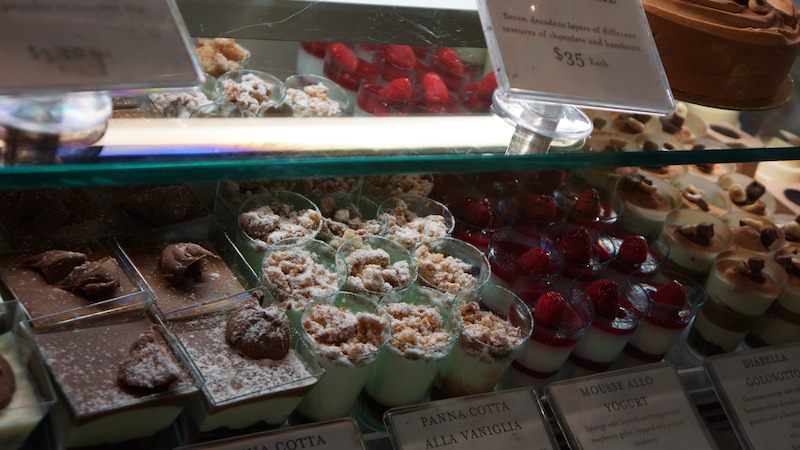 Eataly. The city center. A huge Italian food market, complete with a pastry section. One might think this is just another shop selling cakes and stuff. It's so much more than that.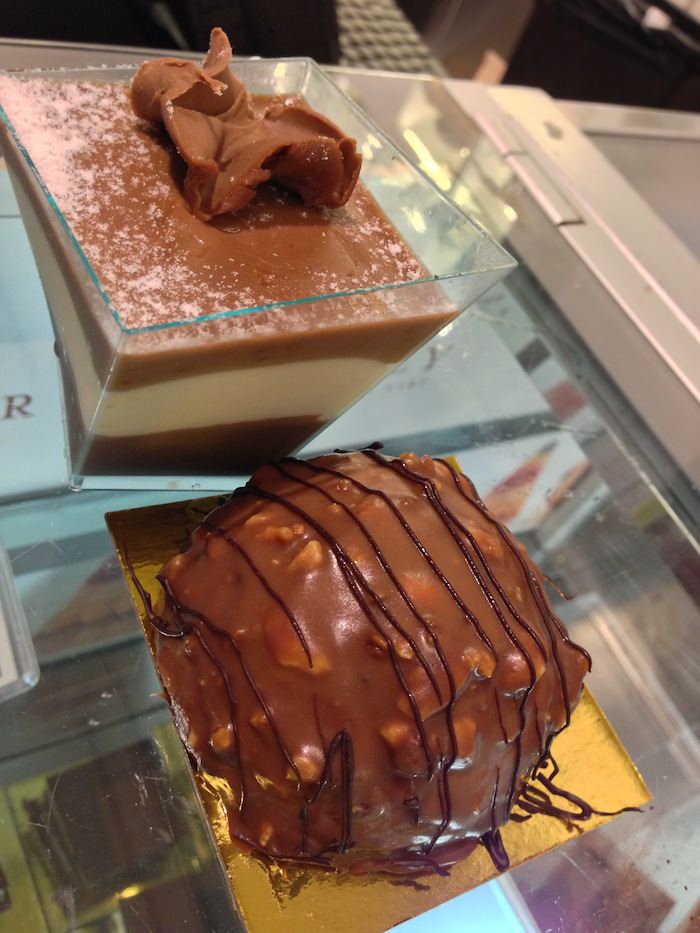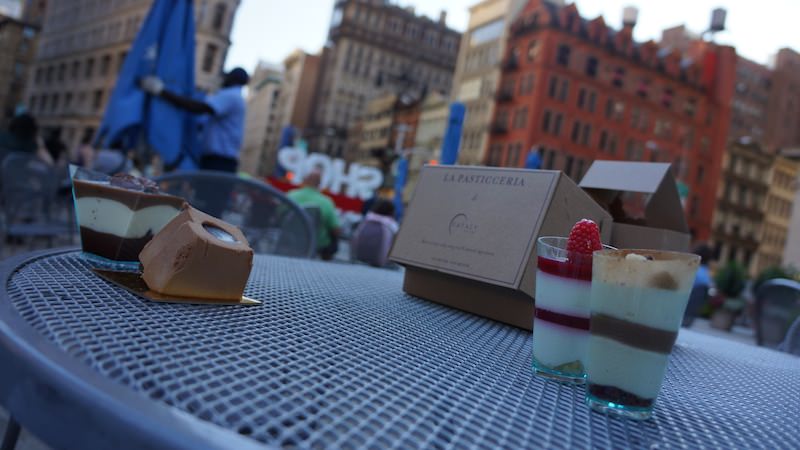 This certainly makes it in the top 10 best pastries I ever had. It's also the only pastry shop I returned to three times. Their products are delicious, fresh and made with great care.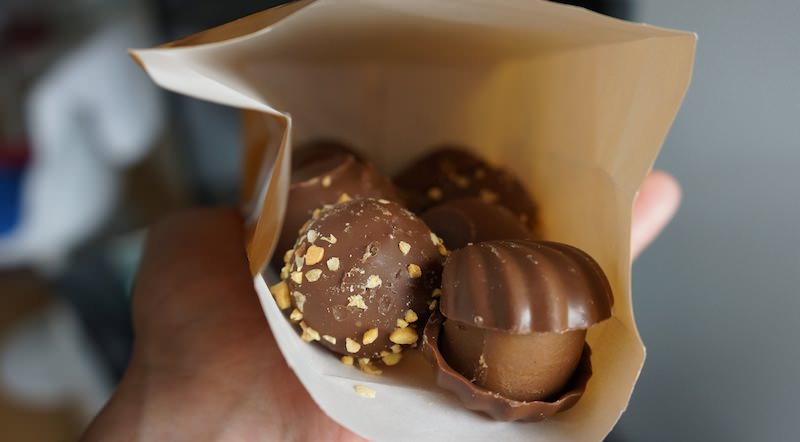 Godiva. My regular spot. It's number one on my list of sweet things to eat when travelling abroad. Unfotunately, they don't store them properly over here. I think their storage temperature is too high, which makes them too hard. Also, I don't get why they're so fixated on adding salt to their chocolate. That's a crime against humanity.
A new discovery. La Bernardine on 52nd street. They cost 6 bucks a pop but they're worth every penny. It's definitely the best pastry I had over here. Though I'm planning to try a lot of different places, so others are bound to take that spot.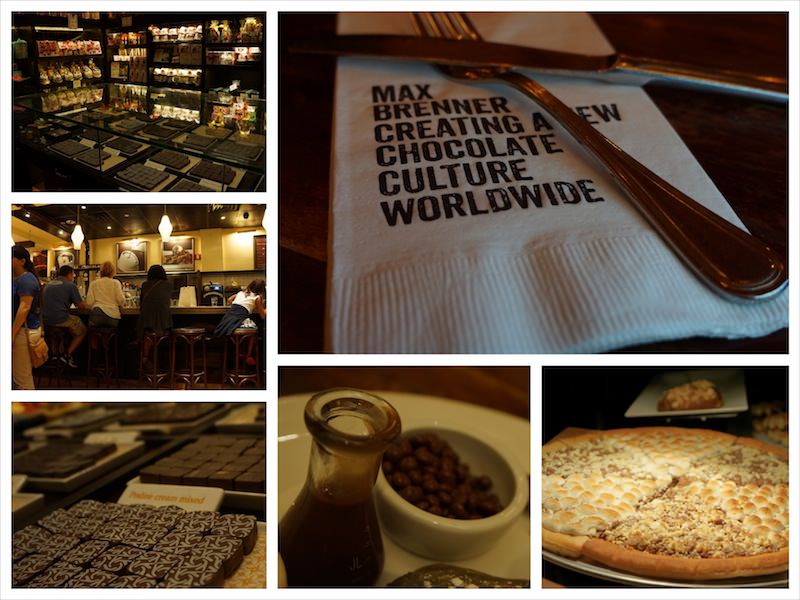 This whole cafe is made of chocolate. They even make a chocolate pizza. They make their own chocolate and they sell it in various forms.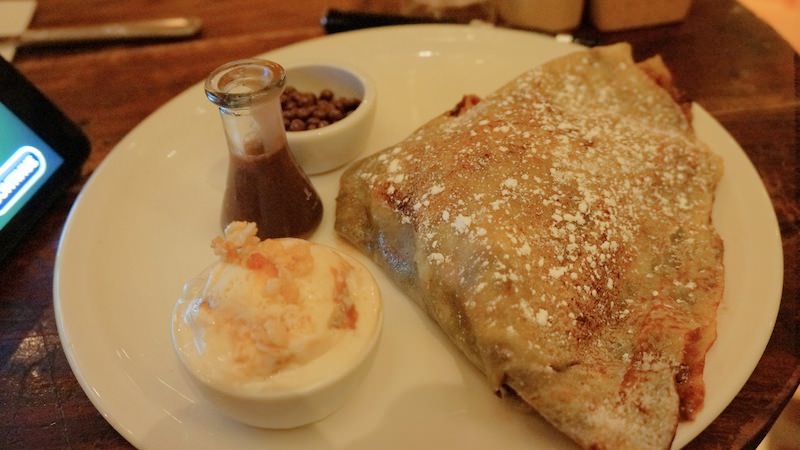 My dinner. A very, very sweet (too sweet) crepe with a nougat filling, bananas, ice cream, liquid chocolate and chocolate flakes. I didn't manage to eat the whole thing. And the calories this thing must have packed made me feel guilty as sin. I walked around town for two hours just to burn them off.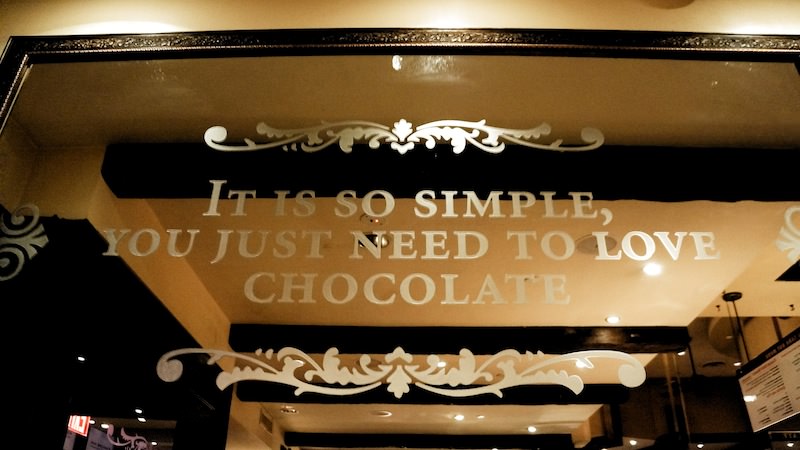 Indeed.
Fanpage: